Shop
Your purchases support The Ecology School's educational programs and sustainability initiatives.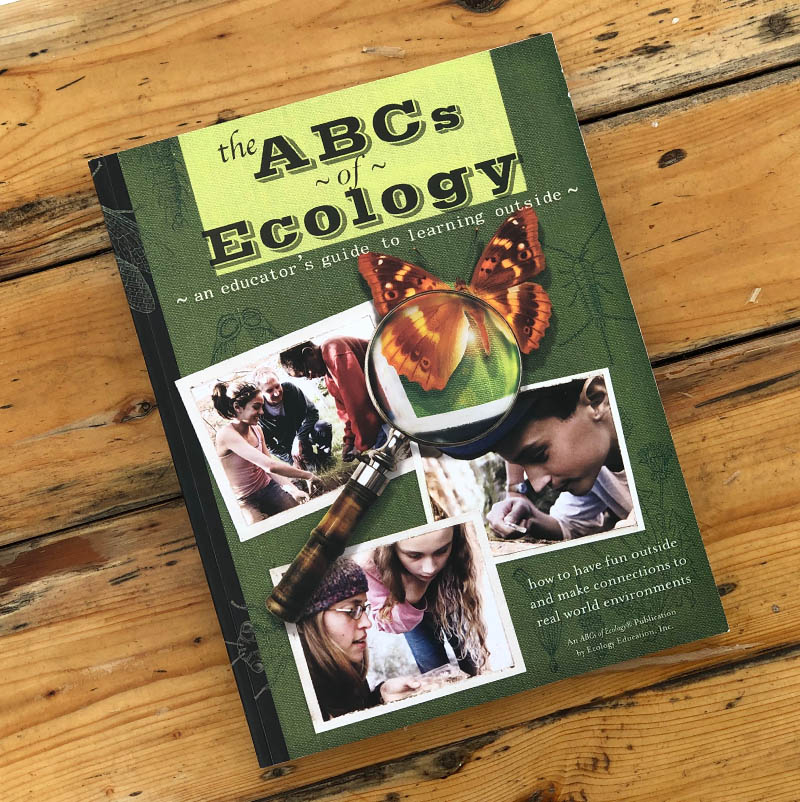 The ABCs of Ecology®: An Educator's Guide to Learning Outside ·
Classroom teachers, home school educators, naturalists—anyone committed to teaching children about the world in which they live—will appreciate these 230 illustrated pages of activities with worksheets and plans for a single lesson or a broader ecology unit.
Lessons geared for 3rd - 8th grade levels, with some appropriate for younger and older grade levels.
BPA-free Plastic Water Bottle · $10
BPA-free with Ecology School logo in white and a place to write your name. Our waterbottles hold 500 mL — that's about 16 oz of your favorite cold beverage — the perfect amount during a lesson at The Ecology School!
The Ecology School Field Guide: An Ecological Tour Of New England's Coastal Ecosystems ·
Increase your knowledge of New England's coastal ecosystems with this handy, fun and easy-to-use field guide. This unique 120-page guide is organized by ecosystem and includes the most common species found in each.